Park Natural History
Logging in the park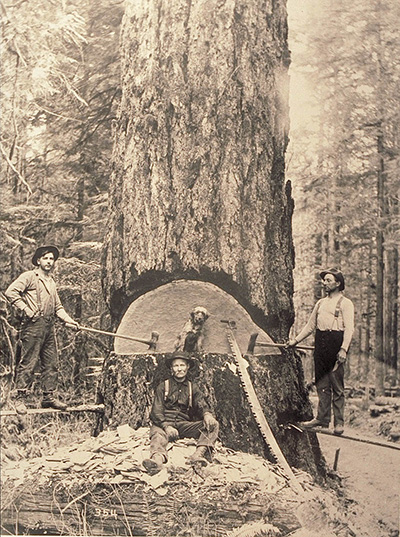 Research into archival records indicates that the park was logged between 1898 and 1936. Fortunately, at least some of the park was selectively logged, leaving Douglas-firs now as large as 5 feet in diameter, 190 feet tall, and more than 300 years old.
Most logging in the park was done with crosscut saws and axes, with the loggers standing on springboards supported in notches in the trees. Many stumps of the original Douglas-firs and Western Red Cedars can be found in the park today, and the springboard notches are visible on many.
Comparison of 1936 aerial photos of the park with a map of the current trail system reveals that most of the current trails evolved from temporary trails used to "skid" (remove) logs, as well as early roads and trails used for accessing the timber and other purposes.
---