Attend an Event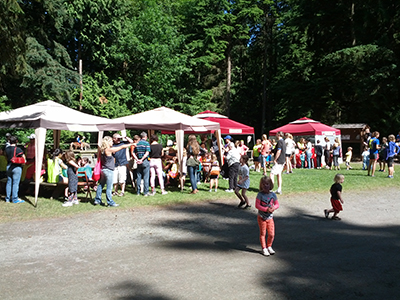 ---
The Bridle Trails Park Foundation is working to develop a variety of events for families and individual users of the park who may have interests in nature, art, music, running, storytelling, dogs, and other topics. Our event calendar is updated as we add new events and have more detailed information on scheduled events. Please check regularly for new happenings in the park. 
To see a list of our events for 2019, click here. Our events for this year start with Earth Day in April.
If you have any questions or concerns about our events, please send us an email at programs@bridletrails.org. 
If you are looking for information on horse shows or other equestrian events, please check out the Lake Washington Saddle Club website.
---
Bridle Trails Park Foundation Events
| Sun | Mon | Tue | Wed | Thu | Fri | Sat |
| --- | --- | --- | --- | --- | --- | --- |
| 26 | 27 | 28 | 29 | 30 | 1 | 2 |
| 3 | 4 | 5 | 6 | 7 | 8 | 9 |
| 10 | 11 | 12 | 13 | 14 | 15 | 16 |
| 17 | 18 | 19 | 20 | 21 | 22 | 23 |
| 24 | 25 | 26 | 27 | 28 | 29 | 30 |
| 31 | 1 | 2 | 3 | 4 | 5 | 6 |
---