Newsroom
Scotti Stephens hired as new Park Ranger
Posted on 06/08/2014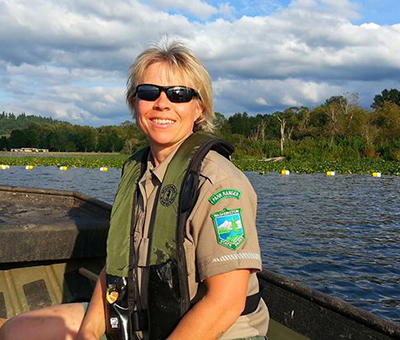 After Ranger Mary Welborn retired in December, a process was started to hire a replacement ranger for the park. That process is now complete with the hiring of Scotti Stephens as the new full-time Ranger for Bridle Trails State Park. Scotti has been a Seasonal Ranger at Lake Sammamish State Park since 2013 and the Interim Ranger for Bridle Trails this year. Earlier in her career, Scotti also worked as a volunteer and a park aide for State Parks, and she has been a self-employed business owner in real estate and construction.
Scotti brings a lot of energy, dedication, valuable experience, and skills to the job. Please welcome her when you see her and wish her well in her new job!
Scotti's cell phone number is (425) 417-7871.
---