Newsroom
GREAT STORIES AND MESSY S'MORES AUGUST 27TH!
Posted on 08/31/2014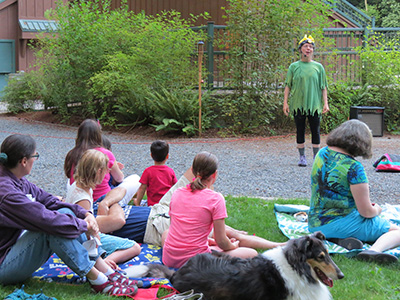 Lovely weather, the promise of great stories, and a marshmallow roast brought 16 kids and 25 adults to the park. After roasting marshmallows and constructing and eating some truly messy s'mores, the kids settled down for some engaging stories. Professional storyteller Kelly Terwiller came all the way from Eugene Oregon to ply her craft. The kids were rapt as Kelly donned a series of strange hats and wove tales about a little girl that turned into a horse, a stone troll and a champion rock-skipper, brownies (folks sort of like elves), and the rewards for acts of kindness. A fun evening for all. Check out some photos of the event in our Photo Gallery (under News & Events)!
---