Newsroom
EGG HUNT APRIL 8TH A BIG SUCCESS!
Posted on 04/09/2017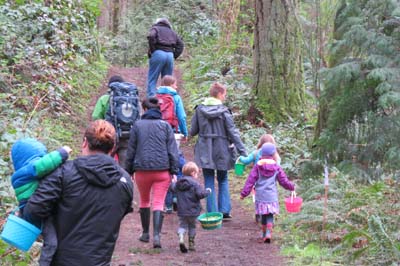 Our very first egg hunt April 8th was wildly popular! About 200 children, as well as parents and grandparents, turned out to search for colored plastic eggs on the Raven Trail. When finished, each kid got a prize bag with chocolate and flower seeds. The skilled 12 kids who found the coveted golden eggs got special prizes, like stuffed bunnies and bubble blowers. A fun event for all. See photos in our Photo Gallery.
---