Environmental & Education Programs
Environmental Education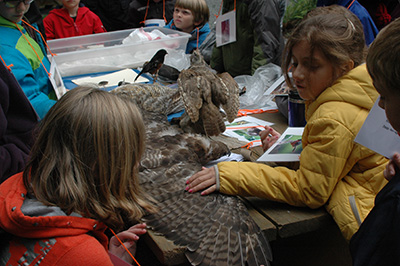 Trustee Jim Erckmann works with local schools to develop field trips in the park that support the school's environmental education curriculum.
Students receive guided nature walks and learn about the plants, trees, and animals that inhabit the park, or participate in games and other activities related to the environment of the park or park stewardship.
Our goal is to provide children with a connection to nature and an appreciation for the beauty and fragility of our forests and parks. We also hope that Bridle Trails Park becomes a place they and their families enjoy and appreciate.
If you would be interested in having your school benefit from our Environmental Education program, please contact Jim Erckmann at programs@bridletrails.org
---